July 8, 2019
Comments Off

on Pet Travel
Pet Travel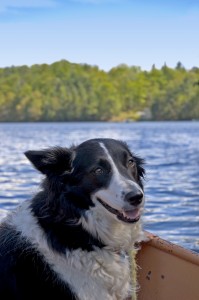 We're all going on a summer holiday: pets are welcome too! Whether you're renting a summer house in Cabo, soaking up the rays on the white sands of a Caribbean island or brushing up on your French in Paris this summer, if you are an unabashed pet lover, then you probably wouldn't dream of leaving Rex or Mr. Whiskers behind. The tourism industry has certainly woken up to the demand for pet-friendly accommodation, products and services, which makes traveling with pets a whole lot easier than in the past.
In this post, we offer you a few handy tips for planning and enjoying a fun and safe trip with the people and pets you love the most:
Take Preventive Measures: Are you traveling to a warm area, where devastating illnesses, such as leishmaniasis, run rife? Leishmaniasis, a disease causing skin problems and organ damage, is actually spread through the bite of an infected fly, making it highly contagious in dogs and cats. If you are traveling to a high-risk areas (such as the Mediterranean), your vet will recommend a special flea and tick collar which also protects against leishmaniasis, or a topical solution called Avantix, which performs the same function. You should also ask your vet about a new oral medication called Leisguard, which, when used alongside a flea and tick collar or Avantix solution, reduces your pet's risk of contracting leishmaniasis to almost nil. If traveling afar, make sure to ask your vet about vaccines and any other necessary documentation, which may take a few weeks to organize. Additionally, if you are traveling within the US, make sure your any possible out-of-town vet fees are covered by Pet Assure: a discount card offering a guaranteed 25% discount on all vet visits, honored by thousands of vets nationwide.
Pack a Pet First-Aid Kit: Your emergency kit should contain these items:
* Surgical soap to wash wounds and scratches, as well as anti-bacterial ointment, gauze, cotton balls and tape.
*An eye cleansing solution recommended by your veterinarian (this is specially important if you have brachycephalic dogs or cats, since their 'bulgy' eyes are prone to injuries and corneal ulcers).
* An ear-cleaning solution.
* Scissors with blunt ends and tweezers.
* A foil emergency blanket.
* Hydroxen Peroxide (to induce vomiting when directed by a vet or poison control official).
*  An ice pack .
* Non-latex disposable gloves.
* A pet carrier.
* Allergy medication (see your vet about the appropriate medication and dosage).
* A temporary identification tag to place on your dog's collar during travel.
* A flashlight.
For a complete list of handy items to stock up on, see The Humane Society of the United States website.
Keep Your Pets Safe During the Journey: If you're traveling by car, the ASPCA recommends keeping pets in a well-ventilated carrier. An even better solution is to purchase a pet vehicle seat restraint, which will securely affix your pet to the seat.
Never leave your pet alone in the car: In hot weather, leaving your dog or cat in a car, even with the windows down, is akin to leaving them in a hot oven. In cold weather, meanwhile, a car can have the same effect as a refrigerator, keeping the cold in and subjecting your pet to freezing temperatures. The number of deaths caused by pets being left in cars in inappropriate weather is staggering; don't let your pet be another statistic.
Pick a Pet-Friendly Destination: Unless your pet is tiny enough to travel in a shoulder bag, a choice holiday will probably involve nature rather than culture, since entry to sights and museums is usually impossible when traveling with pets.
Consider renting out a 'rural home' in a forest or seaside area. These homes usually have a welcoming rustic feel and boast inviting features like fireplaces or private pools, which you can freely enjoy with your pets.
Another popular holiday choice for pet lovers are pet-friendly cruises; in the past, only service animals were allowed on cruises, but there is now a pet-friendly cruise program which allows your pets to enjoy sail the high seas in comfort and style, enjoying the devoted service of their very own 'pet butler' and brushing up on their social skills in a dedicated indoor play area. One of the best parts of a cruise is their sophisticated gourmet offering and this applies to your pooch or kitty, who will enjoy the finest in tasty, healthy meals and snacks. Perhaps the most practical aspect of a cruise is that it allows you as much 'me' or 'we' time as strikes your fancy; the onboard kennel service allows you to catch the local sights and indulge in a bit of guilt-free shopping, knowing your pooch or kitty is safely anchored at sea. And of course, when a little bit of bonding is called for, you can always take your pooch along with you for a refreshing dip in the sea.
What's your favorite pet-friendly destination? Tell us about it in the comment section below!
The post Pet Travel appeared first on Pet Assure Blog.
Source: Blog